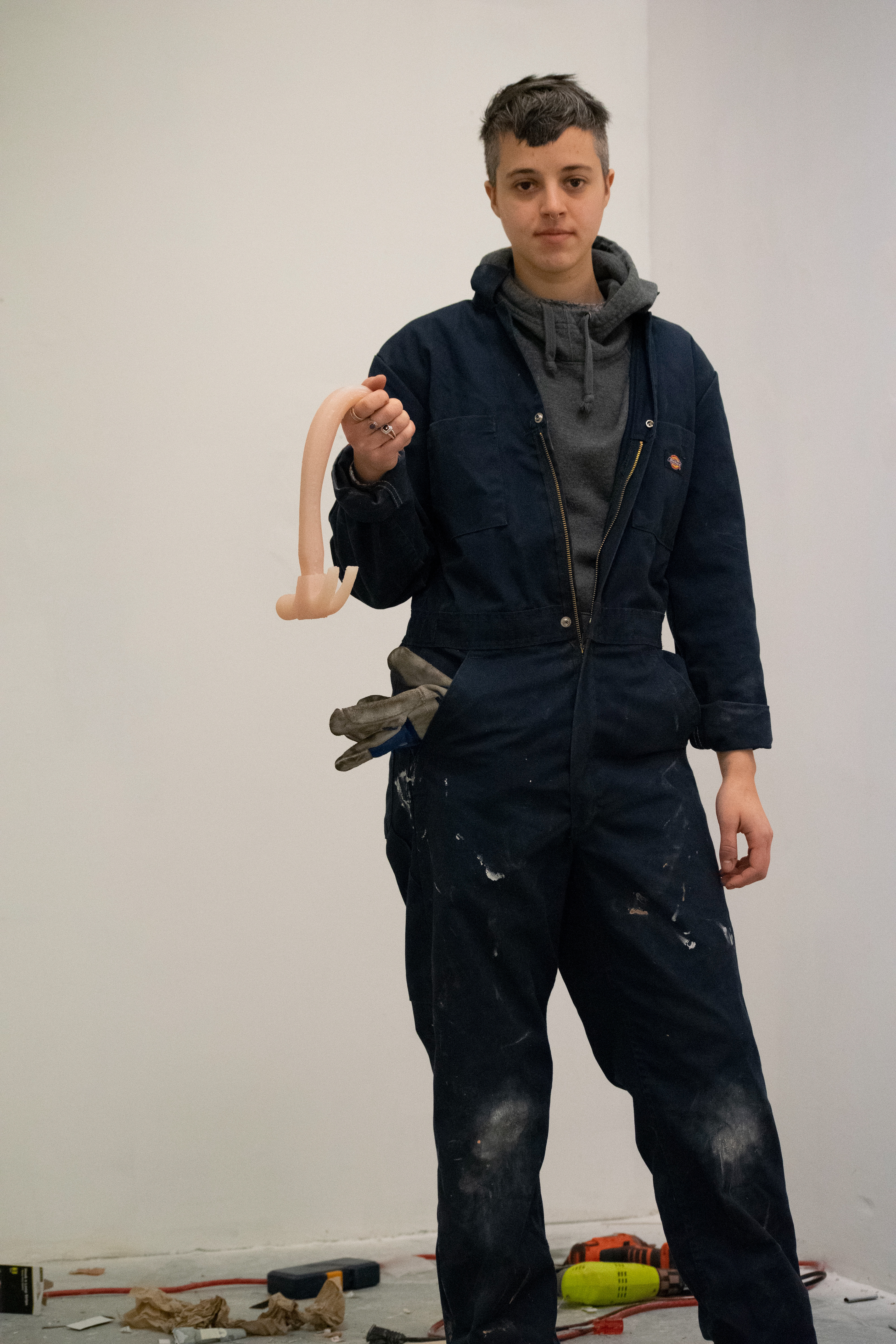 "Sculpture is crystalized spirituality" -Commander Burnham, Star Trek Discovery
   My work is an exploration of our unconscious internal spaces. The work is a strategy of "working though" things, a way of processing emotion and gaining insight into this confusing, shifting, and ultimately unknowable interior. My process is highly intuitive and utilizes a wide variety of materials and processes. 
The work itself often references the body, the point of contact between one's interior space and the physical realm; a kind of psychic vessel that responds to the pressures of each. Borrowing imagery from architecture/interior design, sci-fi, and medicine, themes of violence, sexuality, vulnerability, latent anxieties, and degradation are explored utilizing naive aesthetics and humor. 
By crystallizing emotions and concerns into physical objects and installations I am forced into physical relationship with them, which in turn provides an opportunity for new perspectives and understanding to emerge. It is through this physical experience that viewers are also invited to examine their own unconscious states and motivations. 
Denise Wakeman is an interdisciplinary artist originally from Memphis, TN and currently lives and works in rural NY. Wakeman's artistic practice is highly intuitive and utilizes a wide variety of materials and processes. Wakeman received her BFA from University of Memphis in 2018 and is now continuing her investigations at Alfred University pursuing her MFA. Her future plans include teaching, traveling, and building an off-grid cabin.